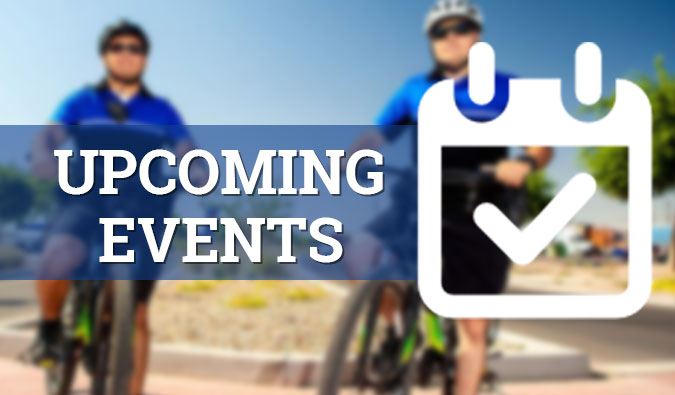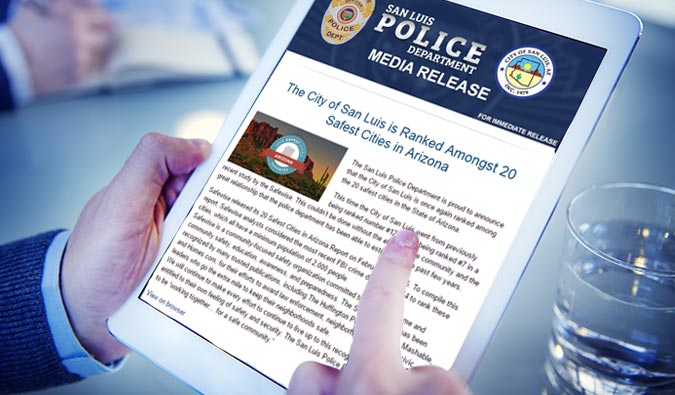 Recent News

View All News


Request a Report


Recover my Vehicle


Recover my Property

Upcoming Events
Fingerprints
Drug Disposal
Bee Removal
Animal Control
Vacation Watch Program
Fingerprints
You must supply your own blank fingerprint card, obtainable from your employer, the Arizona Department of Public Safety or the agency that is requiring you to be fingerprinted.
Drug Disposal
Learn the proper way to get rid of unwanted medications.
Bee Removal
Bee removal services is available to San Luis, AZ residents only.
Animal Control
ACD handles all animal related calls related to stray dogs, live reptiles, bird calls, among others.
Vacation Watch Program
The Vacation Watch Program is designed to provide you with peace of mind that your house will be looked after while you are away. If you are planning a vacation, the San Luis Police Department can offer extra patrol to check on your property.
Subscribe to Media Release Newsletter