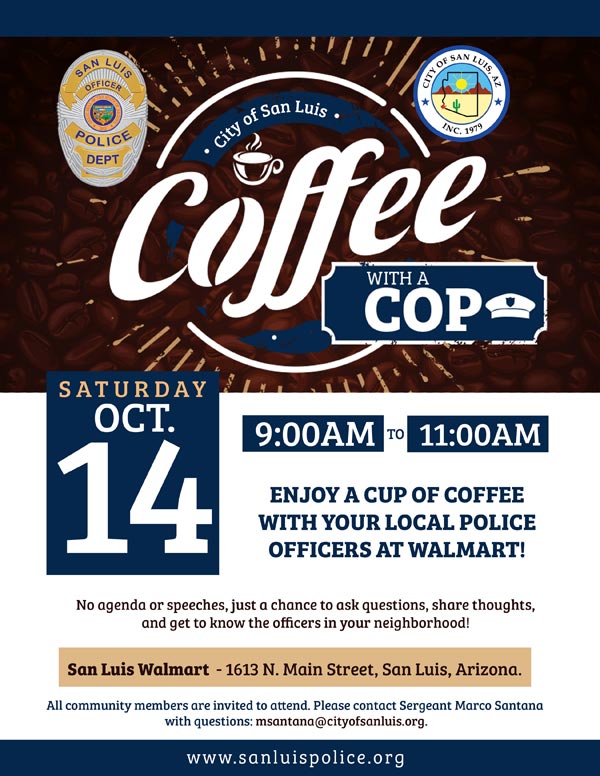 Coffee with a Cop | Walmart
Officers from the San Luis Police Department and community members will come together in an informal, neutral space to discuss community issues, build relationships, and drink coffee. All community members are invited to attend. The event will be held from 9:00 a.m. 11:00 a.m. at Walmart – 1613 N. Main Street, San Luis, Arizona.
Coffee with a Cop provides a unique opportunity for community members to ask questions and learn more about the police department's work in San Luis neighborhoods.