Safe Schools Program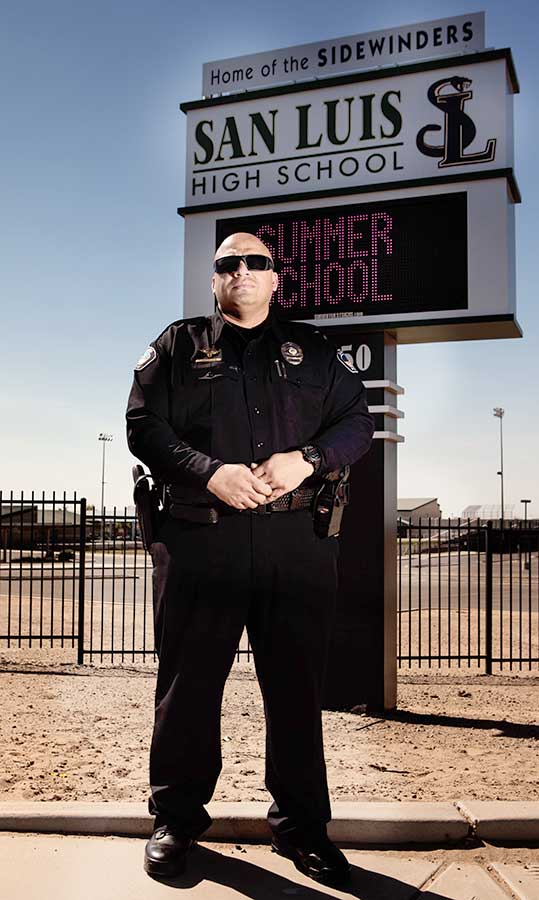 Officer Zaragoza is currently assigned as the School Resource Officer for San Luis High School. Officer Zaragoza provides awarness on drug safety, gangs, and school violence to the students at San Luis High.
Officer Zaragoza maintains a close partnership with school administrators in order to provide for a safe school enviroment. Officer Zaragoza also works closely with the school staff and assist school administrators in emergency crisis planning and building security matters. Officer Zaragoza provides a course of training for school personnel in handling crisis situations, which may arise at the school and be visible during school hours.
As of 2014, San Luis High School has over 2,700 students attending. Officer Zaragoza has a very difficult but unique task of getting to know almost all of the 2,700 students that attend San Luis High School. Officer Zaragoza has gained the trust of students and has been able to build a very good working relationship with school officials.
For any questions please contact Officer Zaragoza at the numbers listed below.