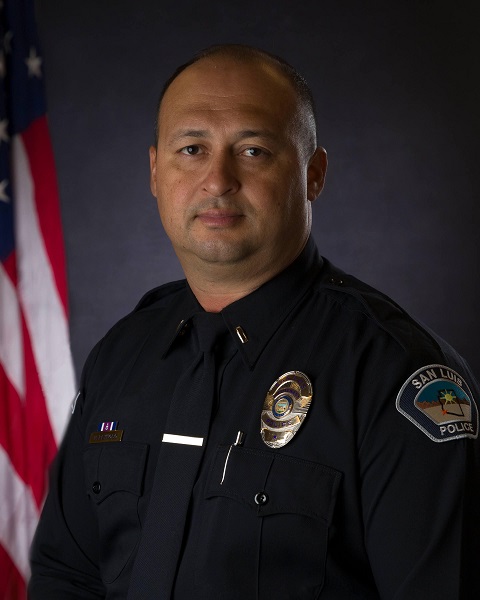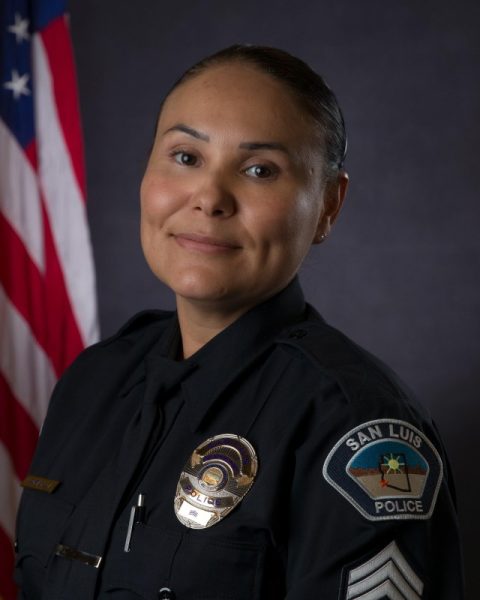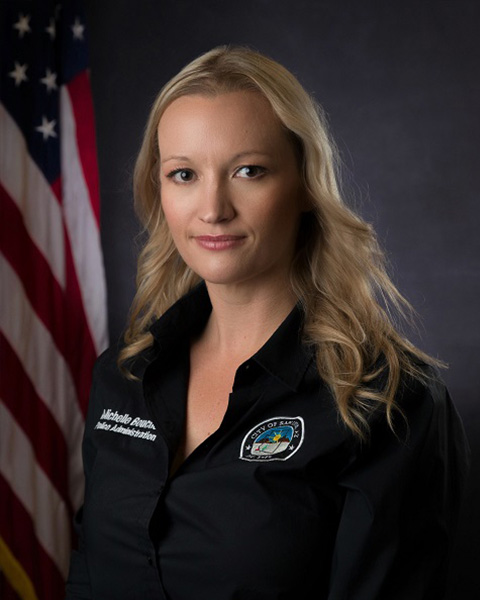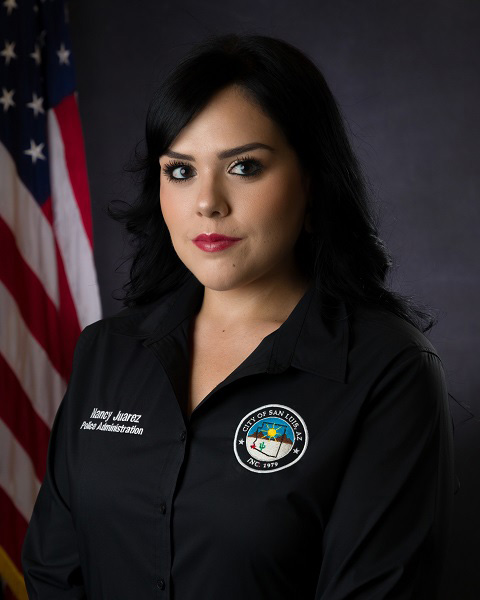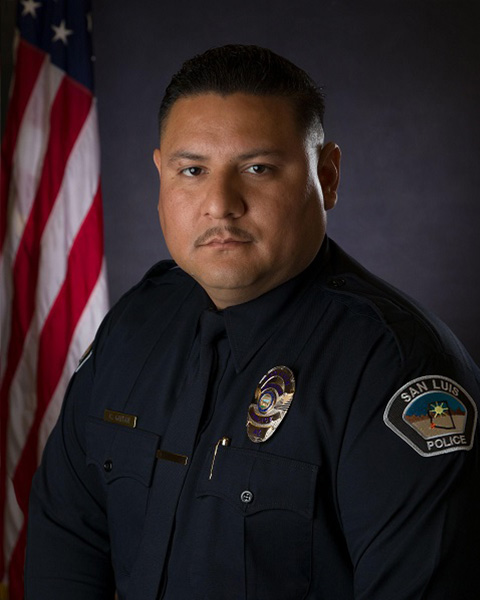 Lieutenant
Nigel Reynoso
Lieutenant Nigel Reynoso was born in San Luis, Mexico and has been a resident of San Luis, Arizona since 1988. He has served the community as a Police Officer for the City of San Luis Police Department since 2005.
Lieutenant Reynoso currently serves as the Support Services Lieutenant overseeing the following: Criminal Investigation Division, School Resource Officers/School Operations Division, Training Unit and the department's evidence room. Lt. Reynoso formerly supervised the following: Patrol Division, Canine Unit, Traffic Enforcement Unit, and Animal Control Service Unit.
Lieutenant Reynoso is a graduate of the Northwestern School of Police Staff and Command (SPSC) Class 441 and graduated from the University of Phoenix with a Bachelor of Science in Criminal Justice Administration. He is also a graduate of the Arizona Peace Officer Standards and Training Board (AZPOST) Arizona Leadership Program (ALP) Class 21 and has completed the FBI Law Enforcement Executive Development Association's leadership schools, and became a recipient of the FBI-LEEDA Trilogy Award.
Lieutenant Reynoso serves as a member of the Yuma County Drugs & Delinquency Coalition. He served in the United States Marine Corps for 8 years and was honorably discharged as a sergeant.
Sergeant
Yadira Bobadilla
Sergeant Bobadilla began her law enforcement career with the City of San Luis Police Department in August 2005 after graduating from the Arizona Western College Law Enforcement Training Academy.
Sgt. Bobadilla is currently assigned as to the Professional Standards & Quality Assurance Unit and serves as the unit's supervisor. During Sgt. Bobadilla's tenure she has been part of the following positions: Patrol Officer, School Resource Officer for Southwest Junior School and served as a Lead Advisor for the San Luis Police Explorer Program, Detective, and Task Force Officer assigned to Border Enforcement Security Task Force though Homeland Security Investigations (HSI).
Sgt. Bobadilla became a certified use of force analyst after graduating from the Force Science Institute. She is also certified as an AZ POST General Instructor, a certified police auditor through LD Consulting LLC. and is a trained forensic investigation interviewer for sex crimes.
Police Administrator
Michelle Boucher
Administrative Coordinator
Nancy Juarez