The Criminal Investigations Division is comprised of criminal investigators who are involved in general investigations ranging from criminal damage to homicide, they also have sub-specialties with specialized training in the following areas: investigate homicide, attempted homicide, aggravated assaults, deaths with suspicious circumstances, and armed robberies. Detectives utilize all available resources and investigative techniques to solve crimes, track down and apprehend suspects, accomplices and fugitives.
Sex Crimes / Child Crimes / Domestic Violence
These investigators are assigned to the department's Domestic Violence Response Unit. They investigate any crime of domestic violence that have aggravating circumstances and work in conjunction with the prosecutor's office to bring the case to a successful conclusion. These Investigators are also assigned to several Domestic Violence Task Forces that combat domestic violence.
The San Luis Police Department Sex Crimes Detectives investigate indecent exposure, public sexual indecency, sexual abuse, and sexual conduct with a minor, sexual assault of adults & children, sexual assault with a spouse, molestation of a child, possession of child pornographic material and sexual exploitation of minors under the age of 18.
www.azdps.gov./Services/Sex_Offender
Both of these websites are update constantly and offer the best information to people who want to conduct research on sexual offender and or crimes against children.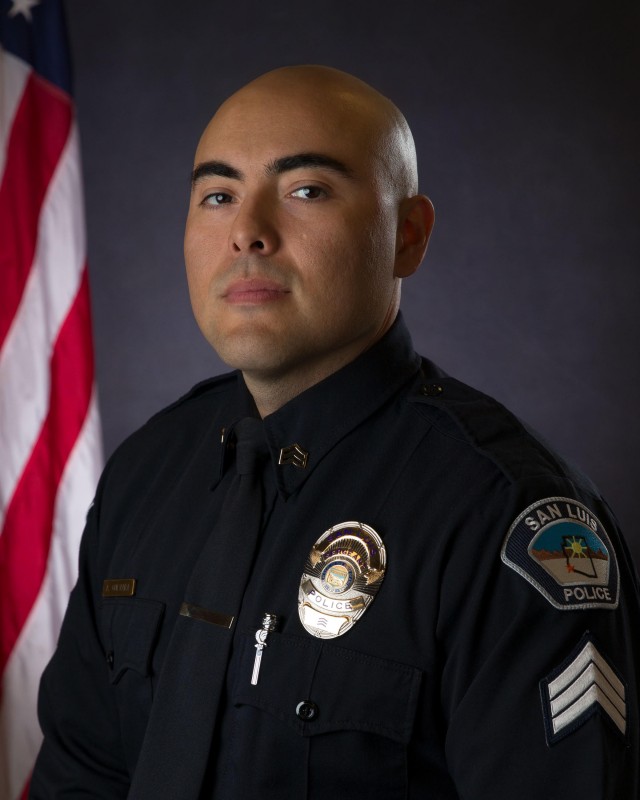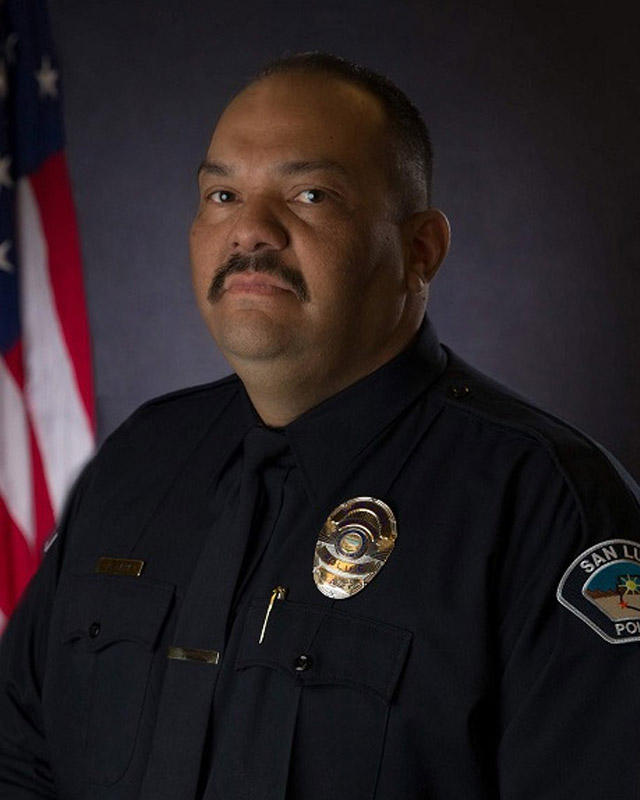 Interim Lieutenant
Alan Guevara
Interim Lieutenant Guevara began his career as a Communications Officer in 2004. After graduating from the AWC Law Enforcement Training Academy in 2011, he was appointed as a Police Officer for the San Luis Police Department.
Interim Lieutenant Guevara's previous assignments include being assigned as a supervisor for the Crime Suppression Unit (CSU) as well as supervisor assigned to a patrol squad. Interim Lieutenant Guevara is a certified AZ POST General Instructor, was certified as an Emergency Medical Technician (EMT) and Tactical EMT.  Interim Lieutenant Guevara has also served as a Field Training Officer, Bike Patrol Officer, and was a member of the Special Enforcement Unit (SEU). He has previously served as a Volunteer Program Coordinator, Reserve Program Liaison and Citizens Academy Liaison.
Interim Sergeant
Paulino Lara