Lobby Hours 24/7
 928-341-2420
 1030 E. Union St.
 P.O.Box 3720 | San Luis, AZ 85349
The program offers the public the proper way to dispose of any unwanted medicine instead of throwing them away or flushing them down the toilet.
DrugDisposalParticipants may dispose of medication in its' original container or by removing the medication from its container and disposing of it directly into the disposal box. The prescription drug collection program is anonymous. You are encouraged to remove or "black out" your personal information from the prescription labels.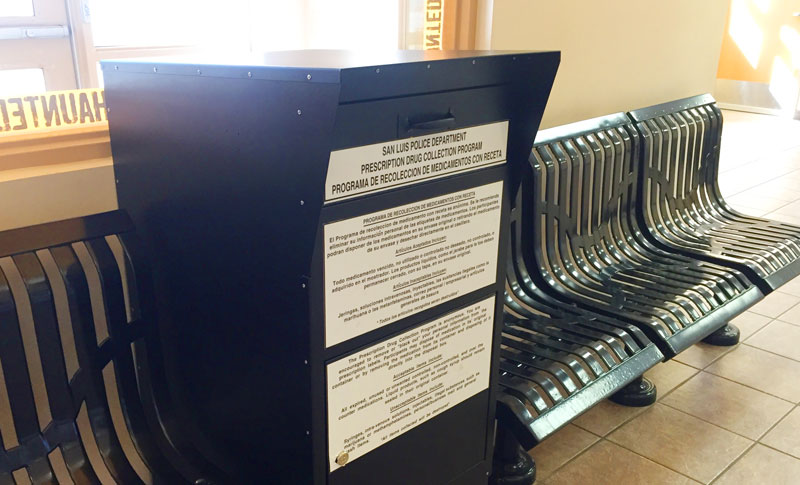 Acceptable items include:
All expired, unused, or unwanted controlled, non-controlled, and over the counter medications. Liquid products, such as cough syrup should remain sealed in their original container.
Unacceptable items include:
Syringes, intra-venous solutions, illegal substances such as marijuana or methamphetamines, personal/business mail and general trash items.
"All items collected will be properly destroyed"
Medication disposal box is available 24/7 in the San Luis Police Department's lobby at 1030 E. Union St.